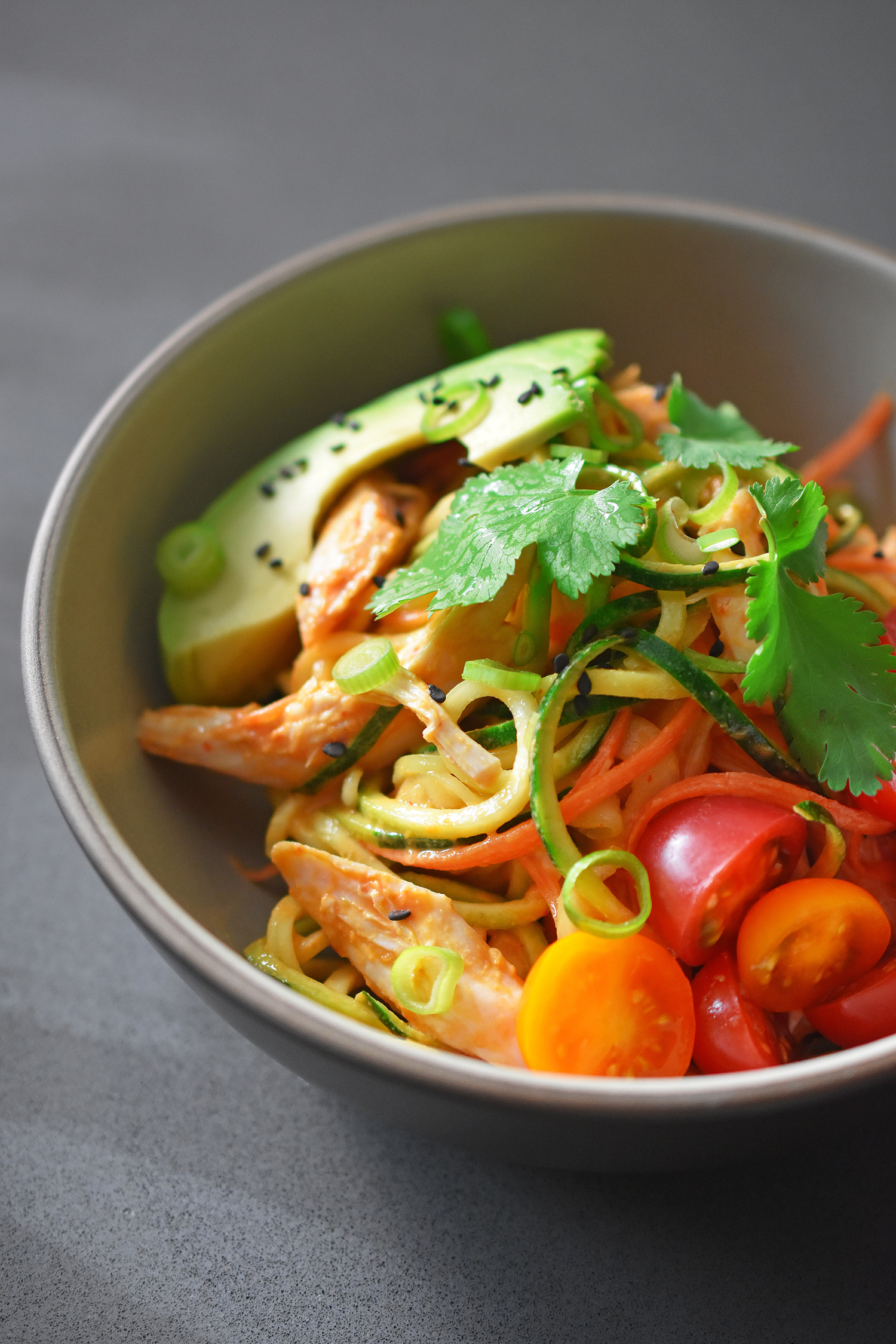 Are you neglecting your own needs 'cause you're always looking after someone else's—say, your sniffly kids or a needy partner? Take a breather! Seriously: it's time you treated yourself to a dead-simple, colorful, and super satisfying meal that you can get from fridge to mouth in 10 minutes or less. Use the extra time you save to flop on the couch and watch a trashy episode of your favorite Real Housewives franchise. (Me? I like to savor my zoodle bowl with the ladies from Hotlanta.)
Psst! Here's a video of me making this easy-peasy recipe on Facebook Live!
Serves 1
Ingredients
Dressing:
Salad:
1 medium zucchini, ends trimmed
1 small carrot, peeled and thinly sliced
1 cup leftover cooked chicken, shredded
¼ avocado, peeled and thinly sliced
½ cup cherry tomatoes, halved
1 small scallion, thinly sliced
1 tablespoon fresh cilantro leaves
1 teaspoon toasted sesame seeds
Equipment
Method
Make the dressing in a large bowl by combining the sunflower seed butter, sriracha, lime juice, and a pinch of salt.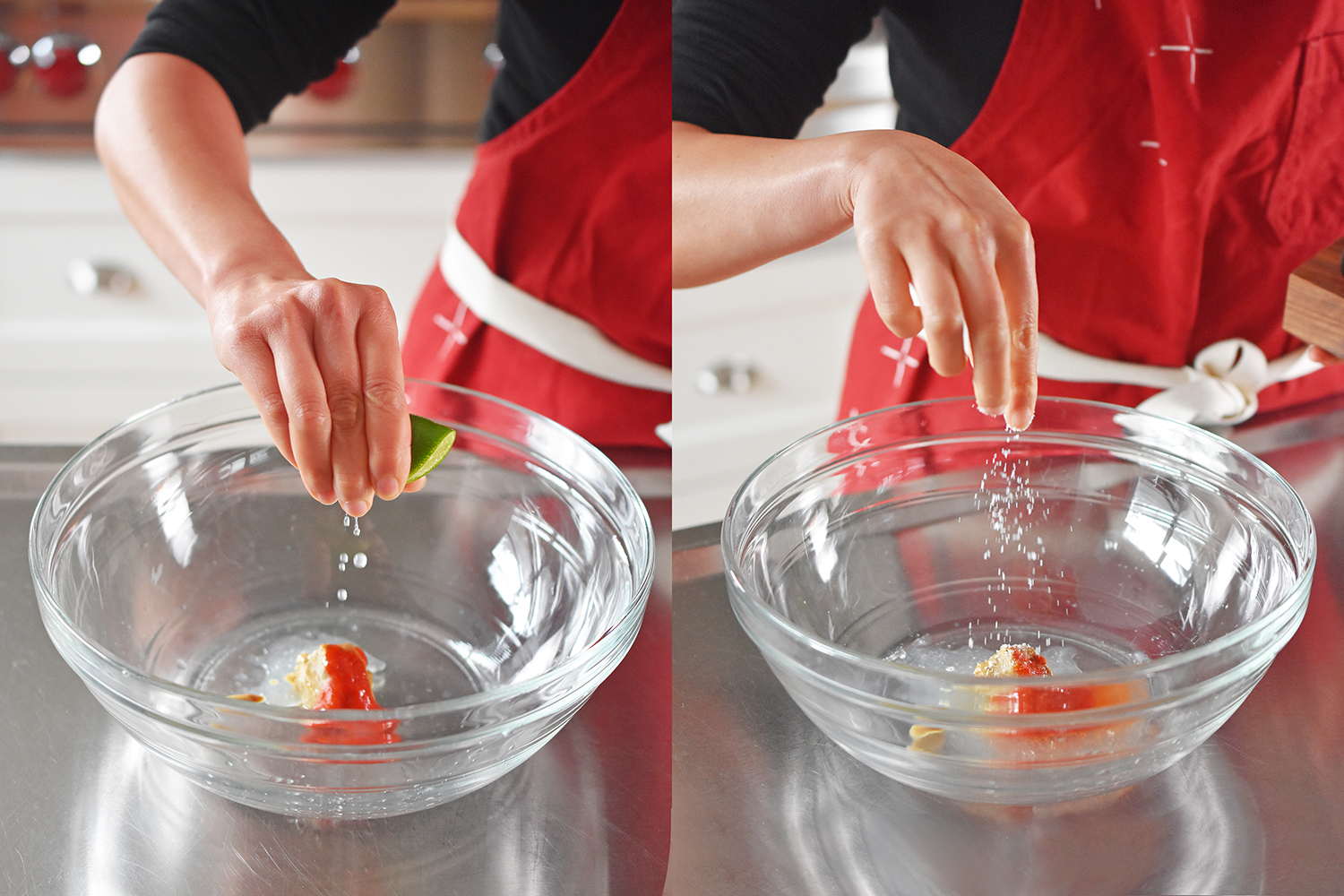 Whisk well to blend a thick sauce. Ta-dah!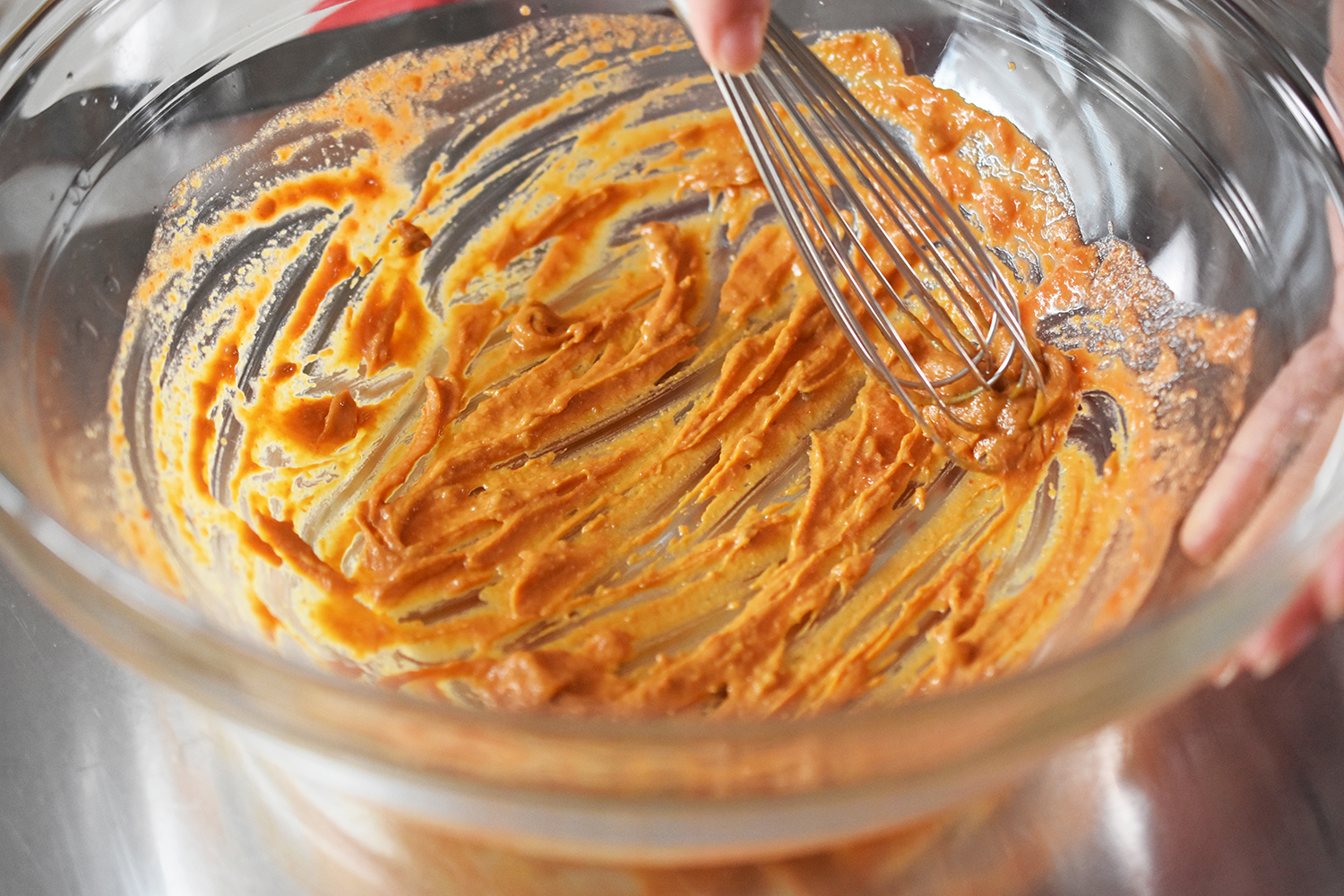 Now go grab your veggies and leftover cooked chicken from the fridge.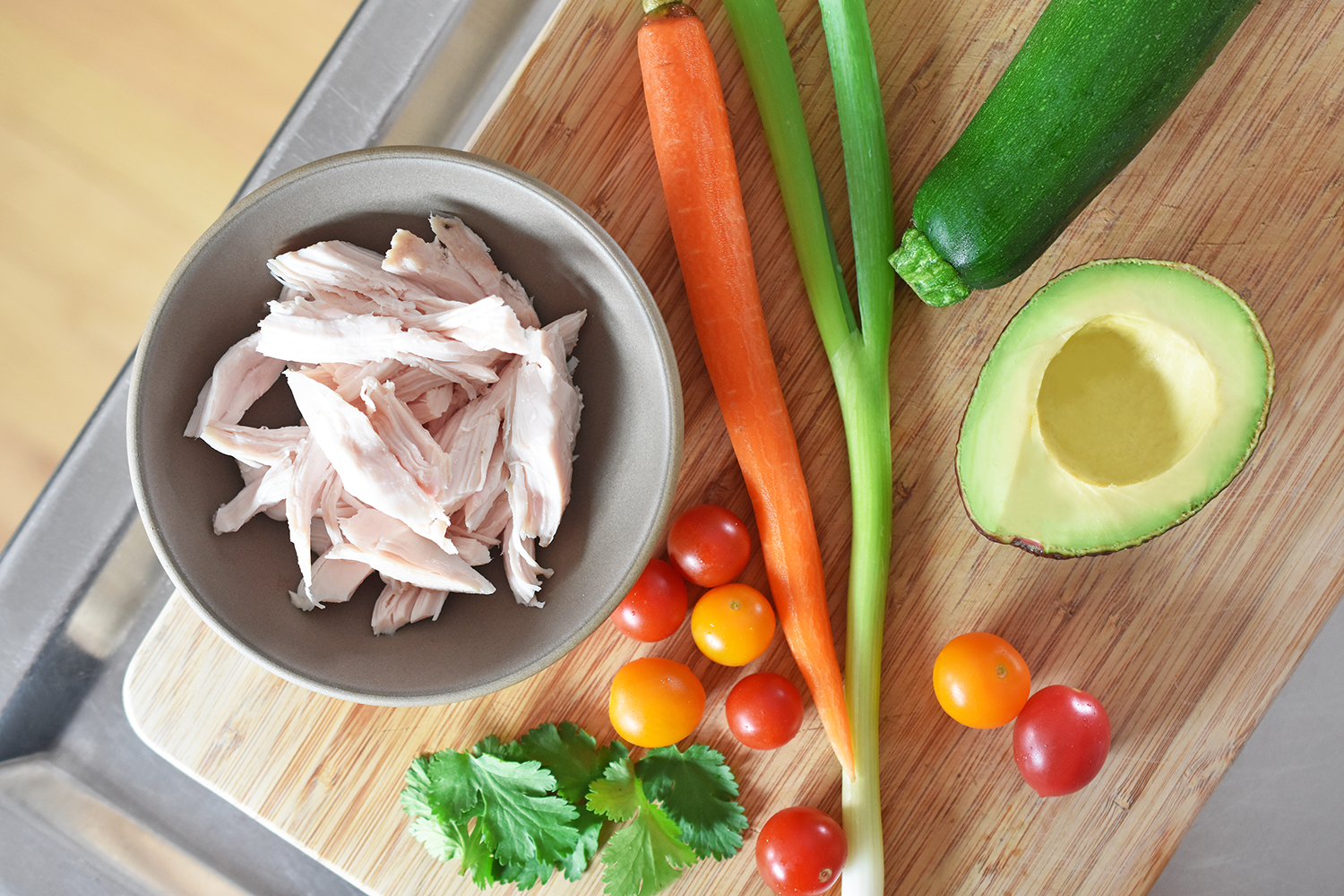 Grab your vegetable spiralizer and make your zoodles. (My new favorite spiralizer is The Inspiralizer, designed by Ali Maffucci. Of course, if you're not going to make veggie noodles all the time, you can just buy an inexpensive julienne peeler or an Oxo handheld spiralizer.)
Finish dicing and chopping your other veggies and herbs.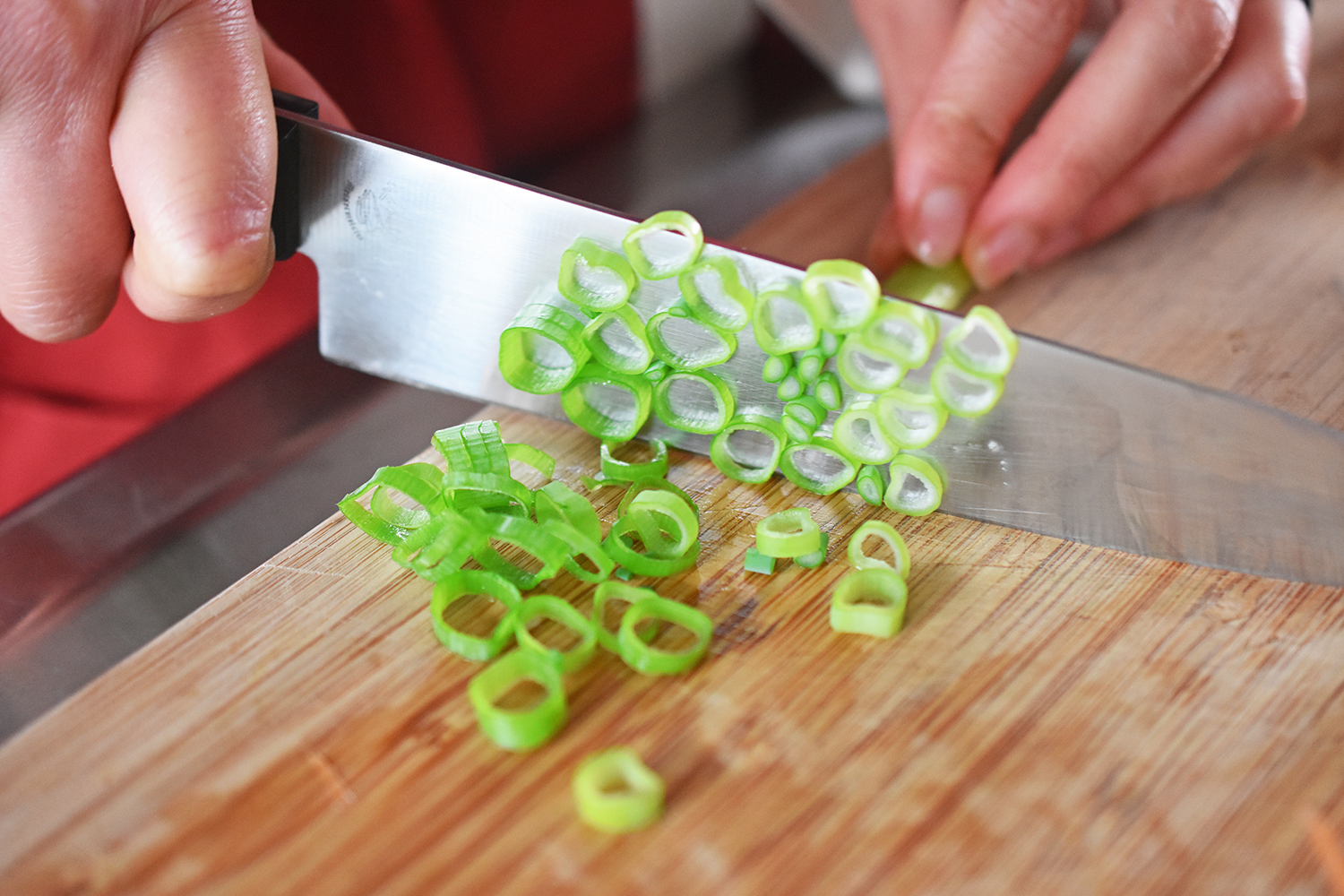 Dump the raw zoodles into the bowl of dressing…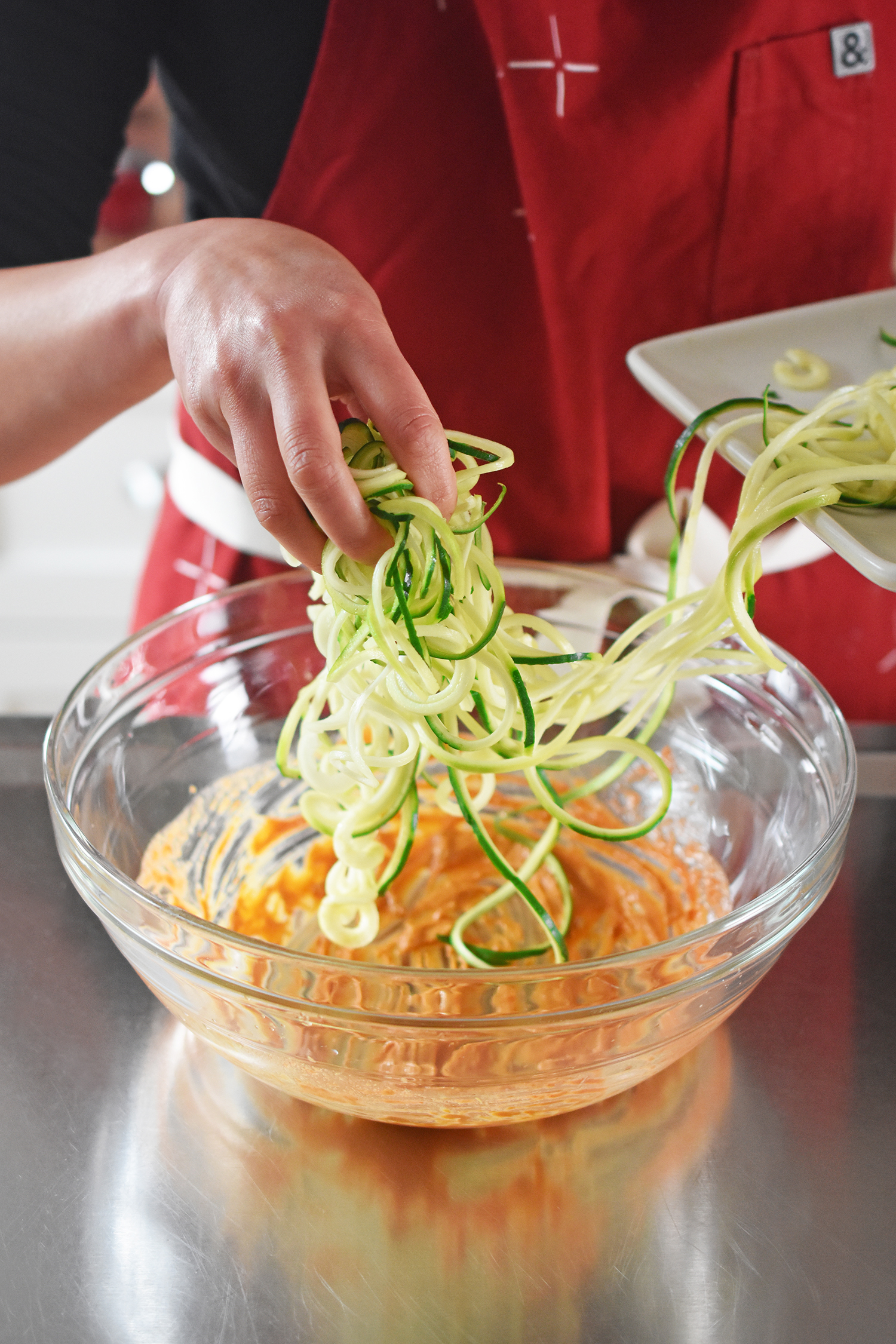 …and add the julienned carrots and chicken.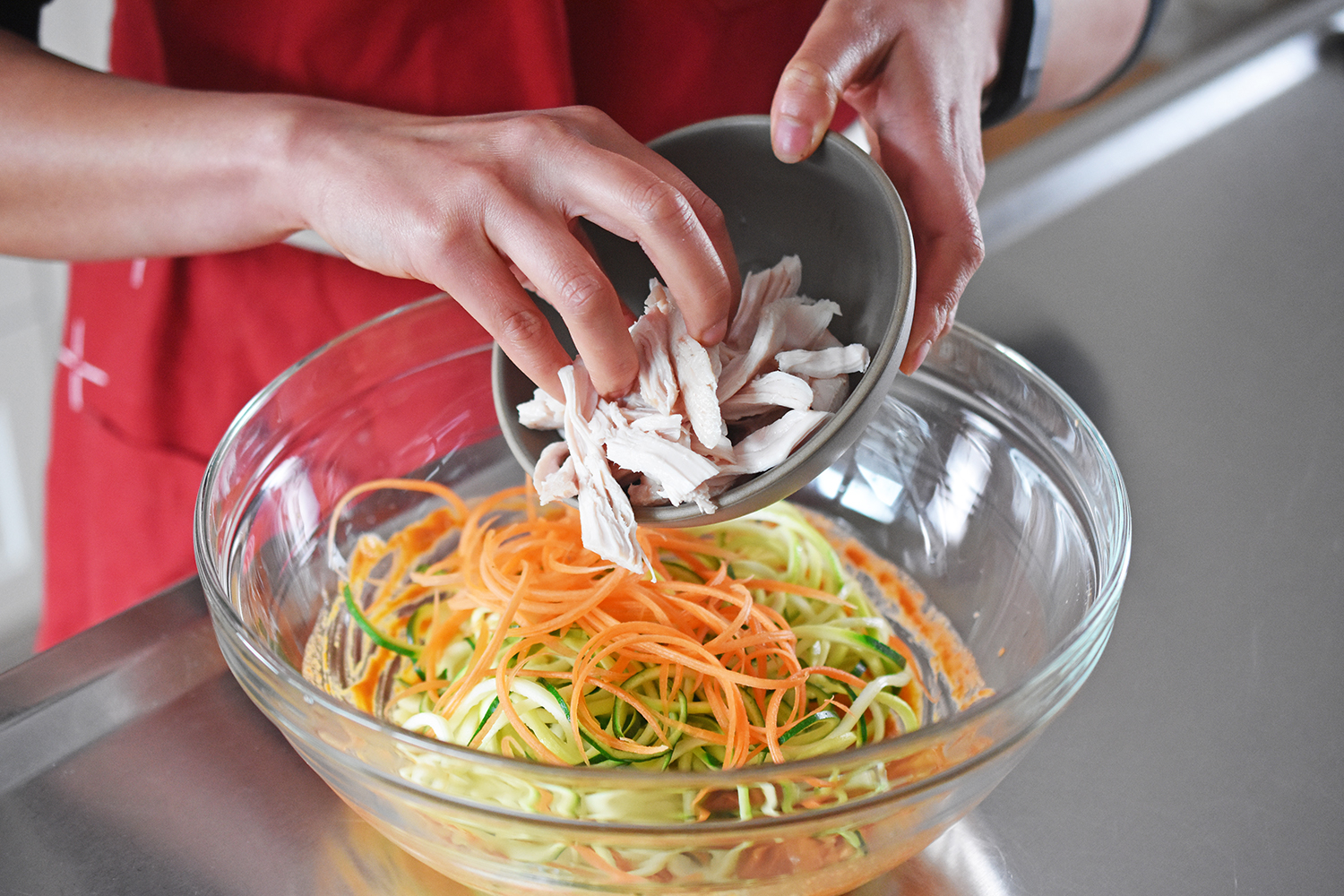 Toss well to combine.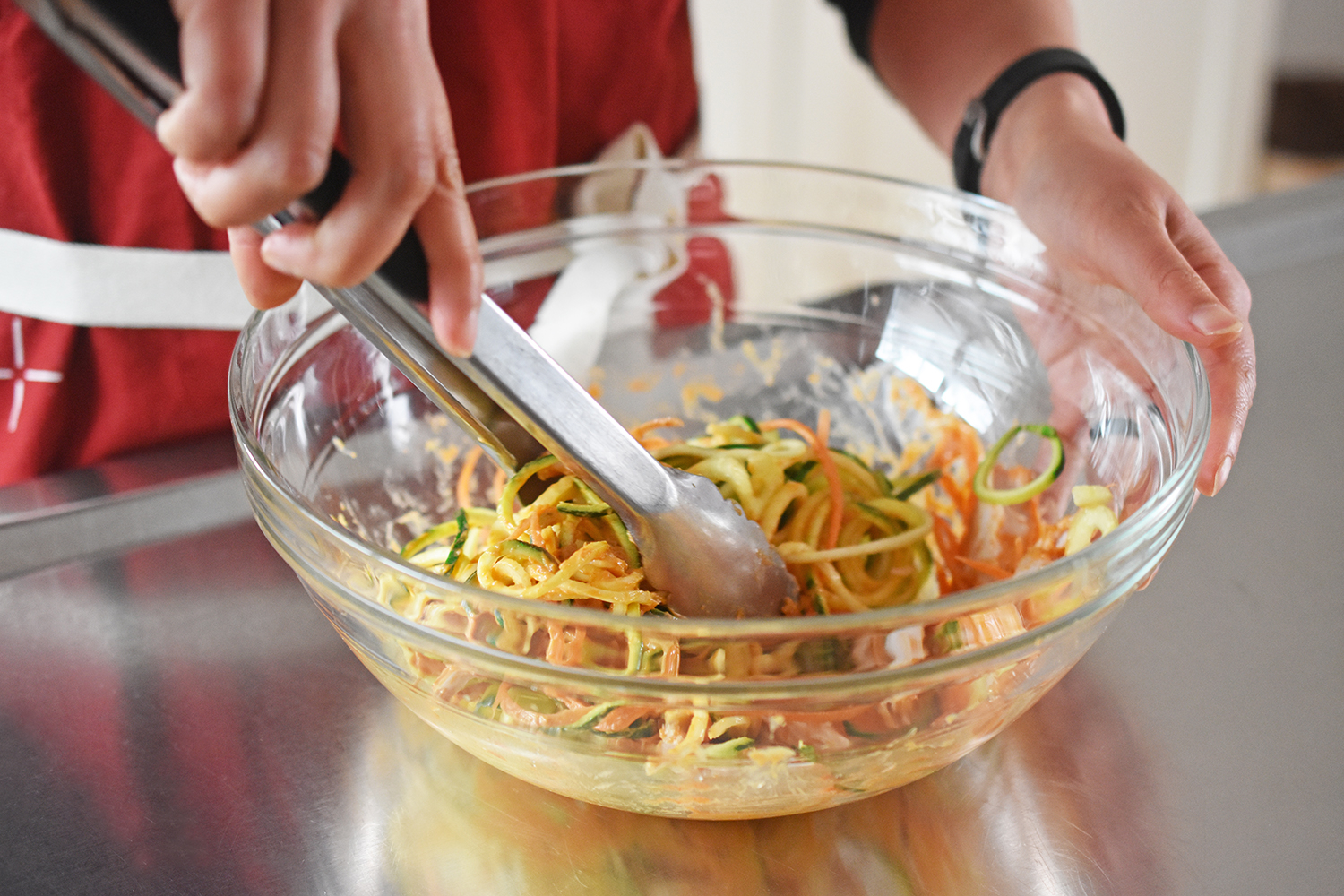 If you're feeling fancy, transfer the salad to a clean bowl and top with cherry tomatoes, sliced avocado, green onions, cilantro, and toasted sesame seeds.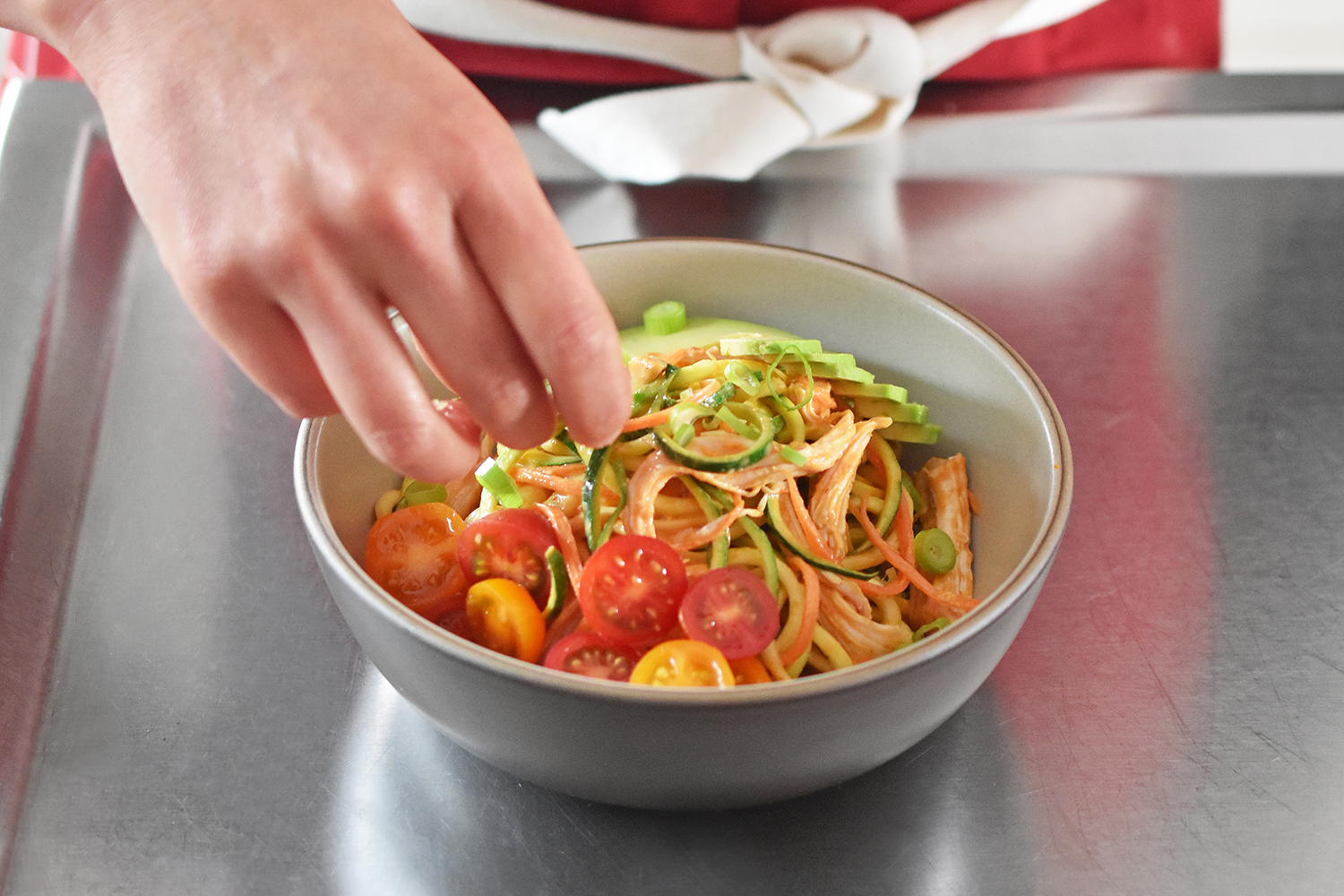 Go ahead and eat. You deserve it!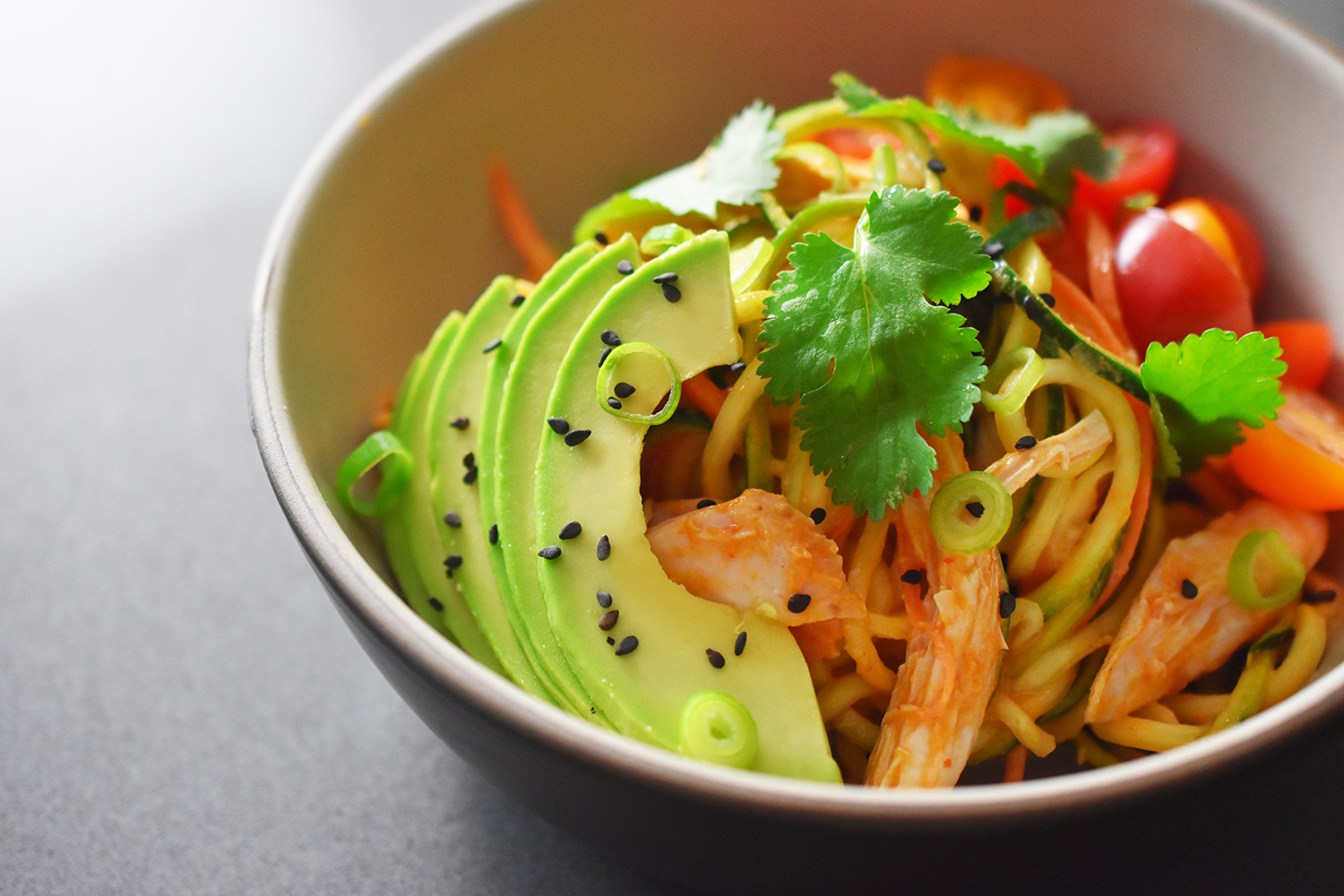 Looking for more recipes? Head on over to my Recipe Index! You'll also find exclusive recipes on my Webby Award-Winning iPhone® and iPad® app, and in my New York Times-bestselling cookbook, Nom Nom Paleo: Food for Humans (Andrews McMeel 2013).
16